Japanese Acupuncture and Chinese Medicine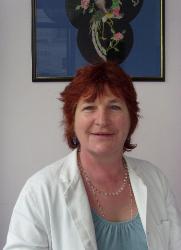 Acupuncture is a 2,000 year old system of medicine, developing in China, and now practiced all over the world. While oriental science has different principles from western science, it can work very well in a complementary way with western health care.
I have been in practice since 1986 and for the last 12 years have been specialising in Japanese style acupuncture, which is a very gentle, user friendly style, which, I feel, suits our western constitution better.
I am one of only 4 practitioners in Scotland of this style, called Toyohari, in which I have an advanced training certification.
I also have studied and practice Japanese paediatric acupuncture.
In East Asia, acupuncture is the first line treatment available from doctors so our training covers most medical areas – do check the testimonials – and while acupuncture is recognised by the NHS in certain areas such as back & knee pain and migraines, and by reputation for infertility and general well-being, it is practiced for all health complaints.
If you look at the testimonials you will see that problems from arthritis to insomnia to headaches can be helped, and if you want to know whether acupuncture can help your condition, please call and ask me.
Phoenix Therapies also offers Reflexolgy and Aromatherapy Massage with Marina Vundum I.T.E.C, B.S.R, Int. S.A. – www.essentialspirit.co.uk